Access Doors and Panels on 7th Jul 2022
Well-known celebrity designer and DIY expert Chip Wade participated in this year's International Builders Show and featured FAKRO's LST Loft Ladder in a recent video.
Chip was born into the construction industry, growing up in a family of carpenters and woodworkers. He learned the trade from his father and developed a lifelong passion for carpentry, gardening, and remodeling. Along with being an Emmy award-winning host, Chip owns Wade Works Creative, an architecture and design, real estate, and production company.
In the video, Chip shares his enthusiasm for FAKRO's LST attic ladder's essential characteristics, including its insulated door, automated pull-down that adjusts to your ceiling height, wheels at the bottom of the attic ladder, 350-pound weight capability, and variety of shapes and sizes.
Each attic ladder has a rod that makes it easier to pull the door down. The FAKRO LST loft ladder's release is soft and only descends as quickly as the user desires.
The FAKRO LST Attic Ladder's Key Features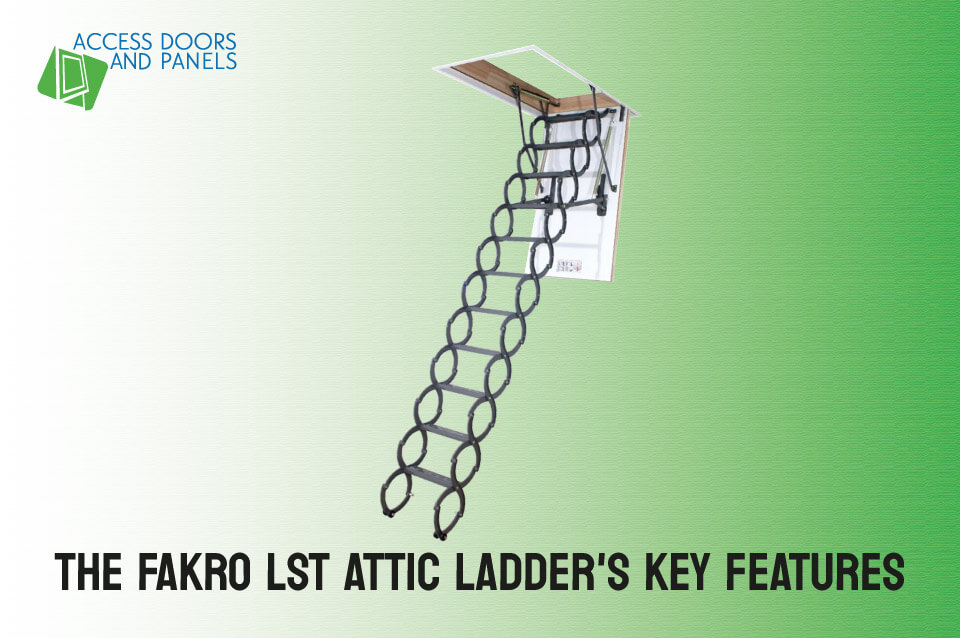 As Chip mentioned, FAKRO has other models of attic ladders, depending on your requirements.
Here are the other outstanding features of the LST Attic Ladder:
The weather seal gasket maintains a temperature barrier between the attic and the rest of the building.
Once you unlock the hatch with the rod, it is safe to open on its own.
It has non-slip steps that avoid slip-and-fall or trip-and-fall accidents.
The scissor-style provides a secure grip for the user.
The insulated variant has seven sizes ranging from 22.5" × 31.5" to 30.5" x 54", with a 350-pound weight capacity.
You can add or remove steps to attain their desired ceiling height, as high as 3.30 meters (10'10").
Reasons to Purchase the Scissor Attic Ladder: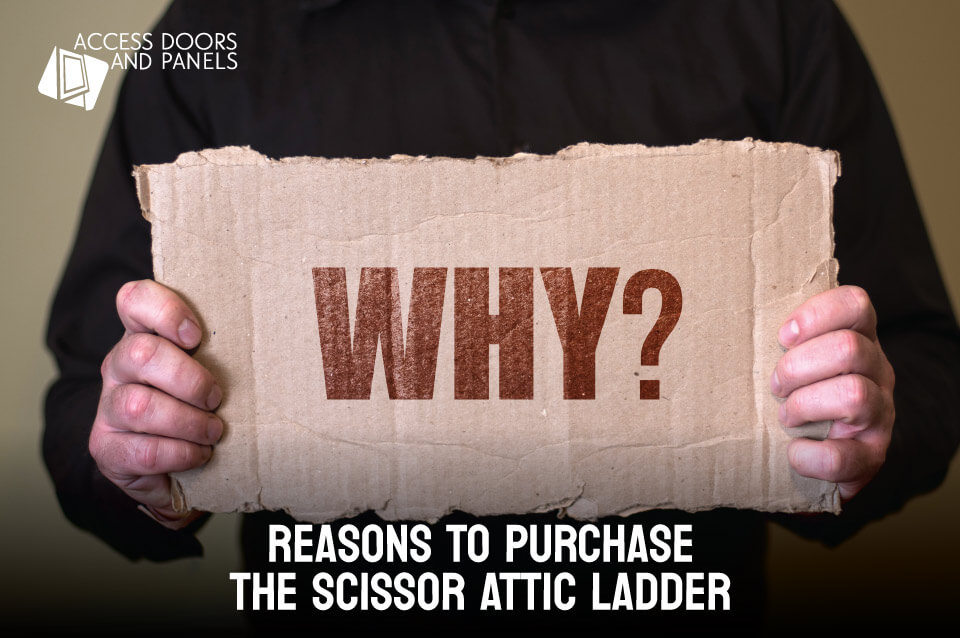 The ladder stays out of sight when not in use
Solid and durable, able to withstand heavy weights for extended periods
Easy to install and operate
The LST is a scissor style, insulated, and sealed scissor attic ladder. It collapses as it folds away and expands as it opens, providing easy access every time a person goes into the attic. It is spring-loaded and includes a control rod, installation brackets, trim, and a white, finished lid.
The product also comes with a peripheral gasket that keeps moisture within the attic from passing through the other side. Lastly, you can add or detach steps on the LST scissor attic ladder to adjust the ladder's height from the opening to the floor perfectly.
Considering all those advantages and the safety standard FAKRO adheres to, it's no wonder Chip recommends this attic ladder.
To make things easier, follow the installation instructions on YouTube!
Trust FAKRO's Products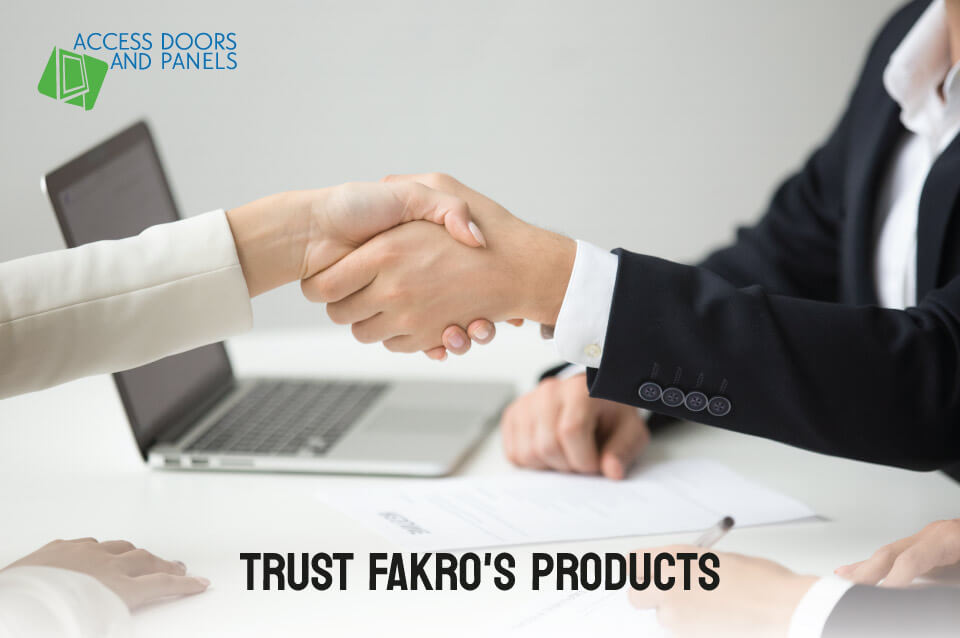 FAKRO is one of the world's most active and fastest-growing manufacturers of roof windows. To meet the needs of its clients around the globe, FAKRO places the utmost importance on security, safety, and the environmental impact of the company's product lines.
FAKRO has affiliates throughout the United States, Canada, Europe, Asia, South Africa, and Australia. A few years ago, the firm launched several innovative attic ladders.
Access Doors and Panels Proudly Offers FAKRO's Products!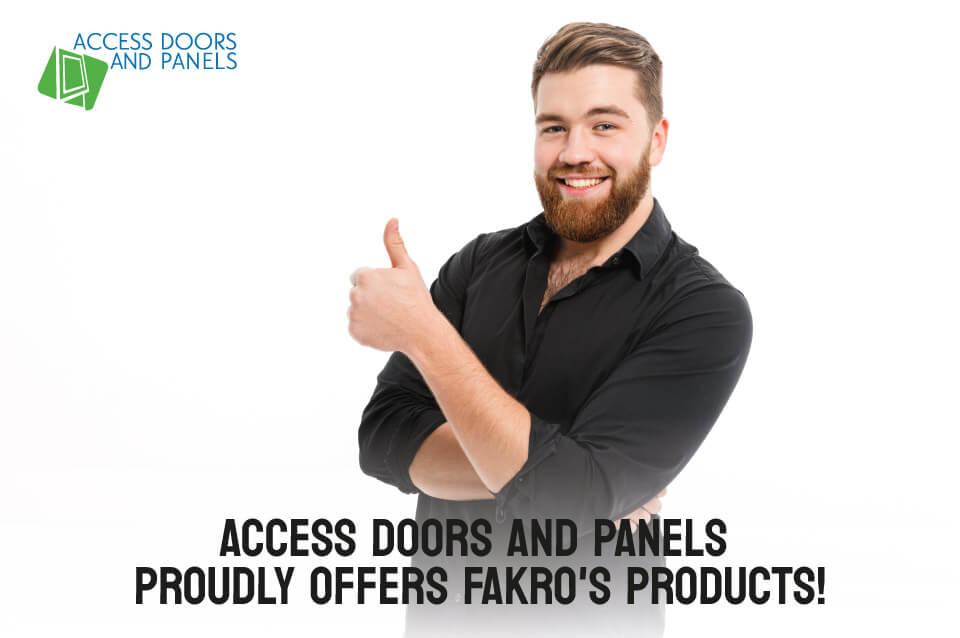 As leading commercial construction access doors providers, Access Doors and Panels are proud to represent established brands like FAKRO. Contact our product experts if you have questions about the LST Loft Ladder. We know each brand and product and are happy to assist you!