Access Doors and Panels on 8th Jun 2022
Over the past few months, several customers have asked us about the availability of skylights, pull-down attic ladders, and access doors designed for flat roof applications. You spoke, and we listened! Access Doors and Panels is proud to announce our new partnership with FAKRO! We have just added many of their innovative products to our lineup!
With over 30 years in the business, FAKRO's products are known for functionality, aesthetics, efficiency, and durability. With over 1000 standard products in over 50 countries, they are the largest attic ladder manufacturer globally. Products from FAKRO mainly focus on functionality, comfort, and efficiency. Most of their products highlight safe access to attics, bringing natural light into your establishment.
In addition to roof windows, our collection from FAKRO's product range includes loft ladders, flat roof windows, light tunnels, and access roof lights. We also offer accessories for roofs and vertical windows.
Let's look at some of these products and see what makes them unique compared to the other options on the market.
DRL Roof Hatch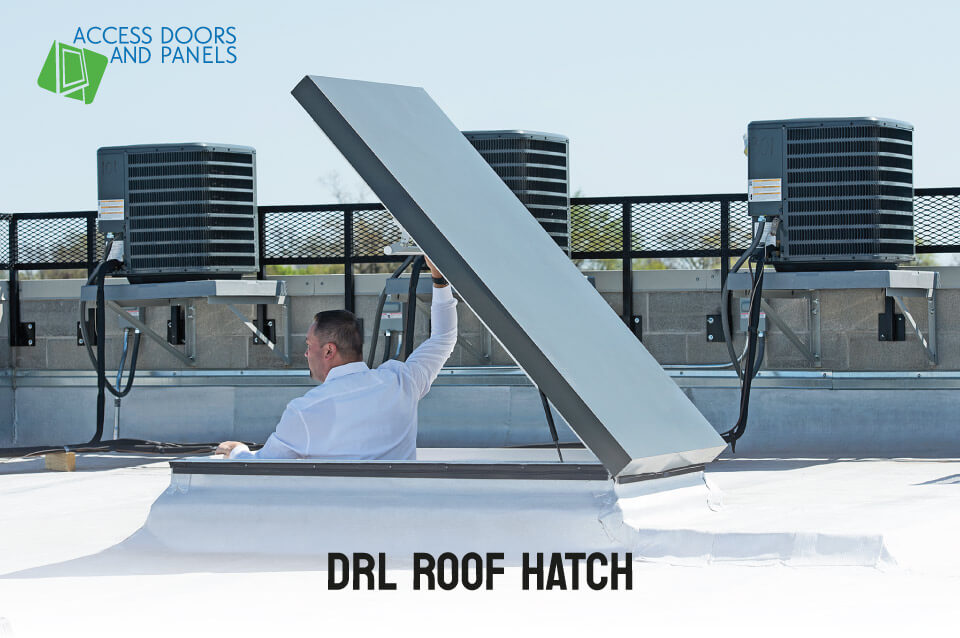 The DRL Roof Hatch is an insulated metal hatch designed for convenient access for flat roofs. For safer access, pair this roof hatch with the LML wide-step metal attic ladder or any FAKRO attic ladder.
What is unique about this roof hatch is its' piston-assisted hatch that stays open at an 80-degree angle, while its anti-slip covers on the frame allow safe footing during rainy seasons. You can install this roof hatch on roofs with pitches between 0° and 5°, and you can add a ZBR lock that protects against accidental sash closure.
Walkable Flat Roof Skylight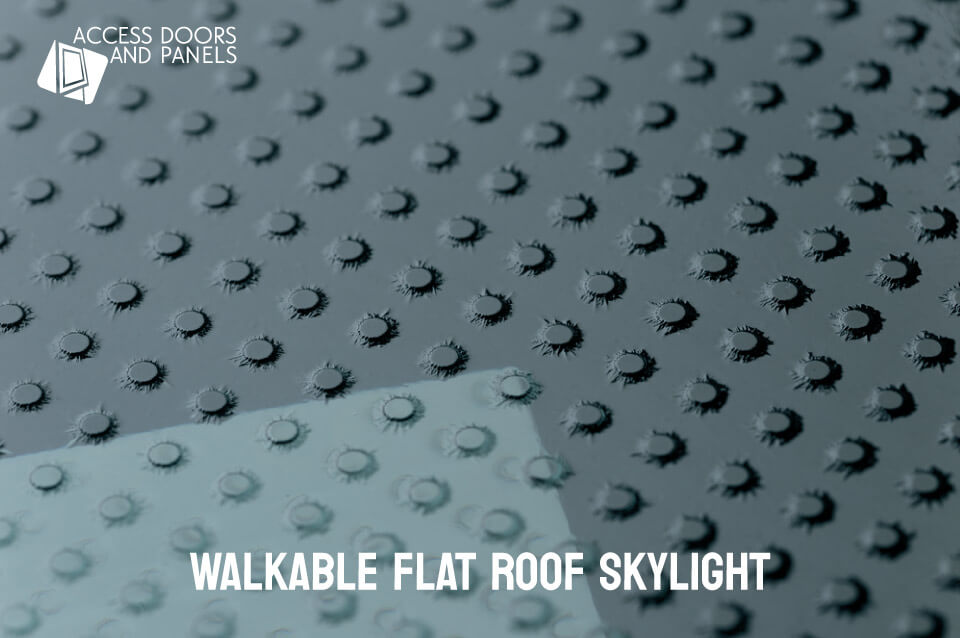 Skylights can be slippery and hazardous when a technician is conducting repairs. With the Walkable Flat Roof Skylight, your maintenance personnel are much safer when they need to access your roof. The skylight features a reinforced design, anti-slip coating, and safe glazing unit with laminated external glass, giving the DXW skylight a safe, walkable surface while letting natural lighting flow into your commercial building. In addition to enhanced safety, these walkable flat roof skylights offer:
A seamless design that combines well with most modern flat roof designs
A reinforced frame manufactured from multiple chamber PVC profiles that allow foot traffic without risk of breakage
Top-notch thermal window insulation
Quality illumination of the space under the skylight
High resistance against moisture
Excellent energy efficiency
A wide range of internal accessories
Electric Vented Flat Roof Deck-Mounted Skylight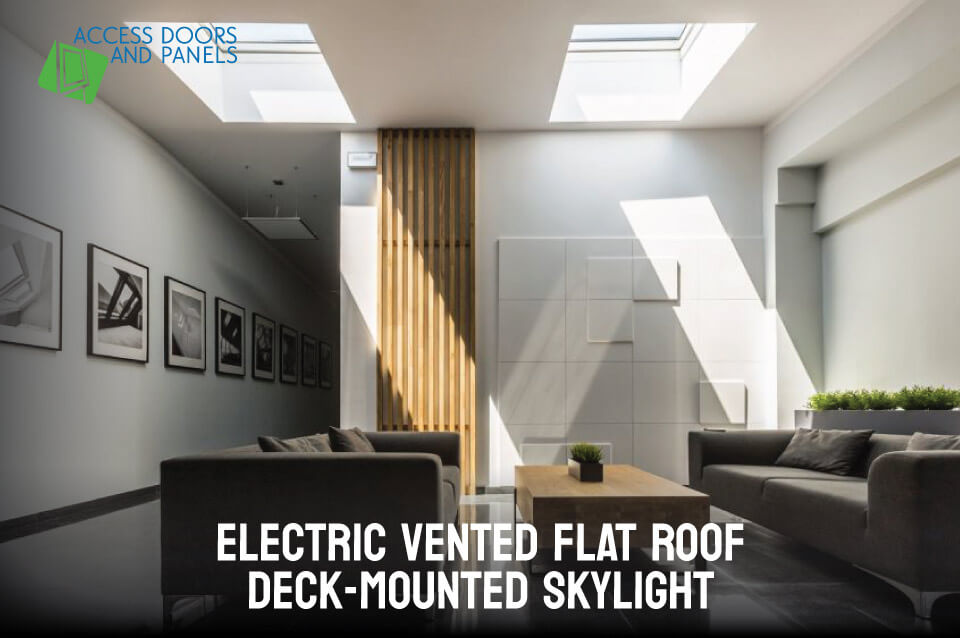 You will love this minimalistic skylight, which pairs well with most roofing structures if you're keen on aesthetics. The Electric Vented Flat Roof Deck- Mounted Skylight helps enhance indoor lighting by allowing sunshine to flow into your commercial space.
This energy-efficient deck-mounted skylight comes with triple DU6 glazing. The external glass is 1/4" thick and laminated to protect against heavy impact pressures like hailstorms or strong winds. The high R-value and tightness of the triple and quadruple glazed skylights make them suitable for energy efficiency.
The DEF flat roof window also has quality sound insulation properties, featuring double-chamber DU6 glazing, tested for sound insulation during heavy rain. LIA= 36 [dB]*confirms a high resistance level against penetration, making the skylight ideal for sound reduction.
Crawl Space Access Door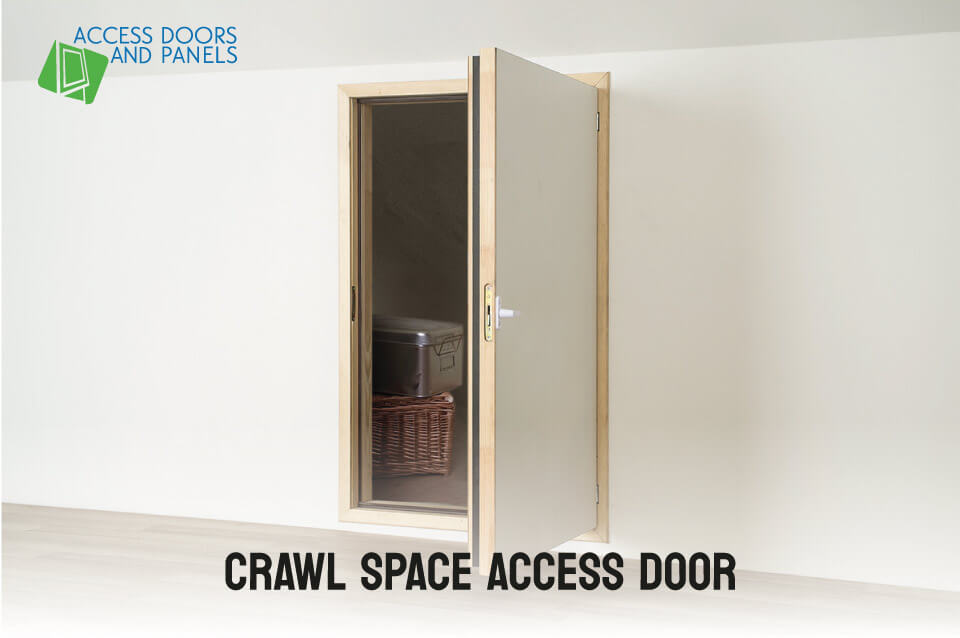 Crawl space access doors allow you to utilize the space behind the surface. They are an excellent option for protecting components behind walls that need protection from heat or highly flammable elements. Fire-rated access doors do not stop fires from starting; they help slow down the spread of a fire for a limited time. The FAKRO Fire Rated Crawl Space Access Door can easily be installed on vertical walls and feature an updated energy-efficient access door design.
Experts recommend installing this access door on vertical walls. It can help to protect building components for up to 45 minutes. The access door is also flexible; therefore, you can install them with a left or right direction of opening. Additionally, it comes with a sash width of 2 5/8" made of pinewood veneered on both edges with an HDF board in white filled with mineral wool.
Thermo High-Profile Tile Roof Flashing Kit for Balcony Window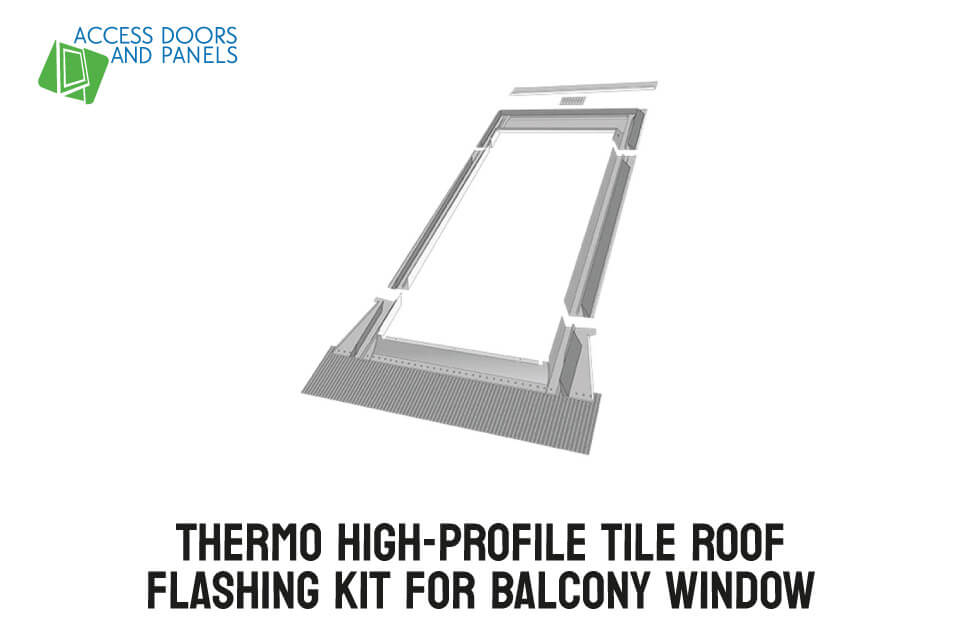 To help protect your balcony from rainwater, moisture, and other weather elements, consider installing FAKRO's Thermo High-Profile Tile Roof Flashing Kit for Balcony Windows.
This product ensures a tight connection of your window with the roof slope and helps condensation drain away from the window. In addition, it also adds an extra insulating layer to keep your space warm and dry, especially during rainy weather.
The Thermo High-Profile Tile Roof Flashing Kit for Balcony Window is a universal flashing with additional thermal insulation designed for most roof coverings up to a 90 mm profile depth. The flashing includes a plastic mat glued to the underside of the lower element, which provides a convenient and secure connection to the roof covering. The flashing comes with a gutter that lets condensation drain away from the window.
Additional Features:
The top part of the flashing is insulated
The bottom part of the flashing has a flexible apron
Side parts with sponge seals
Gutter
Aluminum strips to fix the flashing
Tile supporting profile
Thermo Flat Roof Access Skylight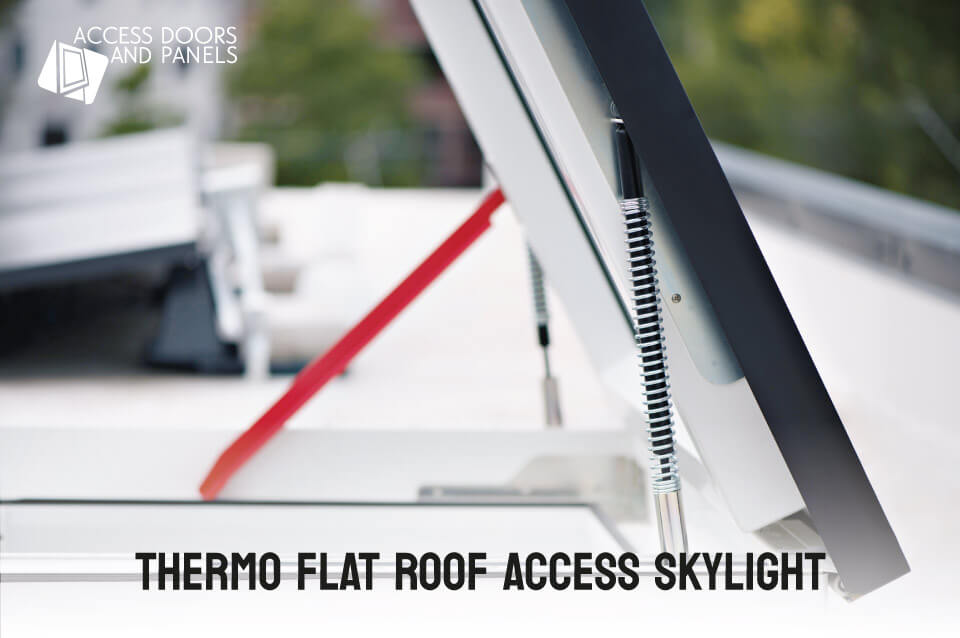 Roof hatches are convenient for any commercial building because they allow maintenance personnel and roofing technicians to access the roof when repairs or maintenance are needed. But imagine a roof hatch with a built-in skylight that allows natural light to get into your commercial building! These advantages are present with FAKRO's THERMO Flat Roof Access Skylight.
The DRF Roof Skylight is an energy-efficient roof hatch that works as an entry point to the roof and provides adequate lighting inside your building. It comes with a unique opening system of patented hinges and gas springs that open the window safely and keep it at a secured open position within 80 degrees.
This skylight roof hatch utilizes FAKRO DU6 triple-pane glazing mounted on an insulated multi-chamber PVC frame. It has an "Infinity glass" top surface design profile and a large glazing area with 16% more glass surface than other generic frame designs.
Step for LSF
This unique roof or ceiling access product provides additional support and safety to your maintenance personnel when using ladders. This product can increase the length of LSF attic ladders.
The Fakro LSF Step can increase the ceiling height to 10ft 6. It's the best add-on you can choose, specifically designed for use with FAKRO LSF attic ladders.
In addition, this product can adjust depending on the height of the FAKRO attic ladder you install. It has a 12 5/8 inches (32cm) width, providing ample space for anyone to climb the ladder. Its powder-painted metal finish also adds to its aesthetic appearance.
Insulated Metal Attic Ladder LML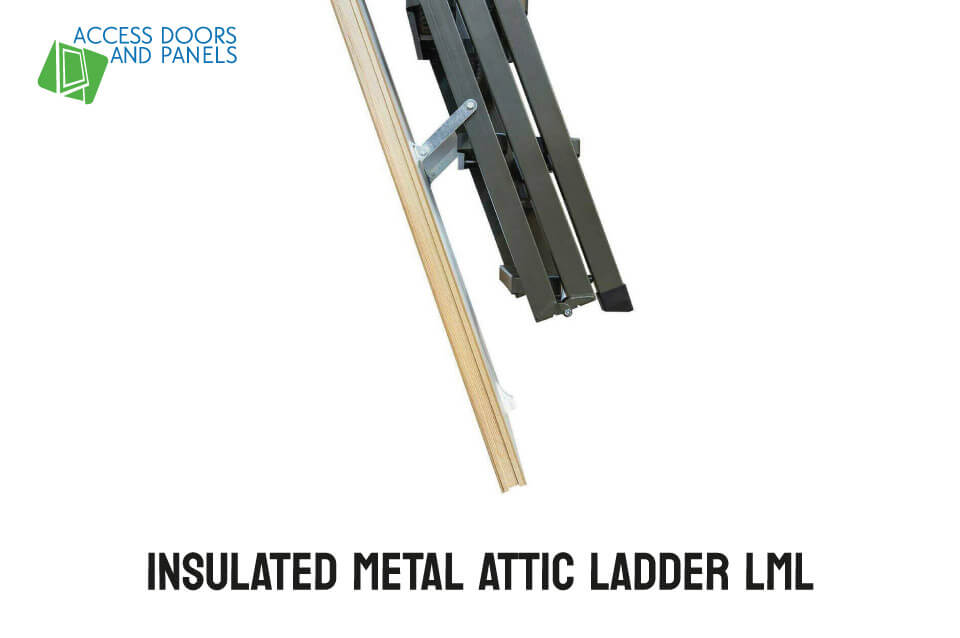 This product is one of FAKRO's durable ladders, proven reliable, and safe for attic access purposes. This metal attic ladder can tolerate a load of 12' 350 lbs. The Insulated Metal Attic Ladder LML can withstand constant stress from a person's weight so that you won't worry about unwanted accidents soon.
Another advantage of this FAKRO product is that the ladder operation is easy to use. It has a three-section piston-assisted unfolding feature that allows you to retract or extend the ladder.
You can also modify the ladder length according to the ceiling height with adjustable style ends. Another nice feature of this ladder is that it's manufactured from durable material, making it one of the most robust ladders.
Get the function, efficiency, versatility, and convenience you need! Contact our customer service team to assist in choosing the right FAKRO product for your commercial building. We also offer customized sizes to fit your construction project needs.
Trust Access Doors and Panels to continue to provide the best quality products for your commercial building.