Access Doors and Panels on 27th Jul 2022
Supply chain management is a fundamental aspect of the construction industry. Since construction is a large-scale venture that requires various skills, materials, and labor, it heavily relies on a chain of suppliers to address these needs. The supply network in the North American construction has always been reliable and steady – until the pandemic struck two years ago.
Supply Chain Shortage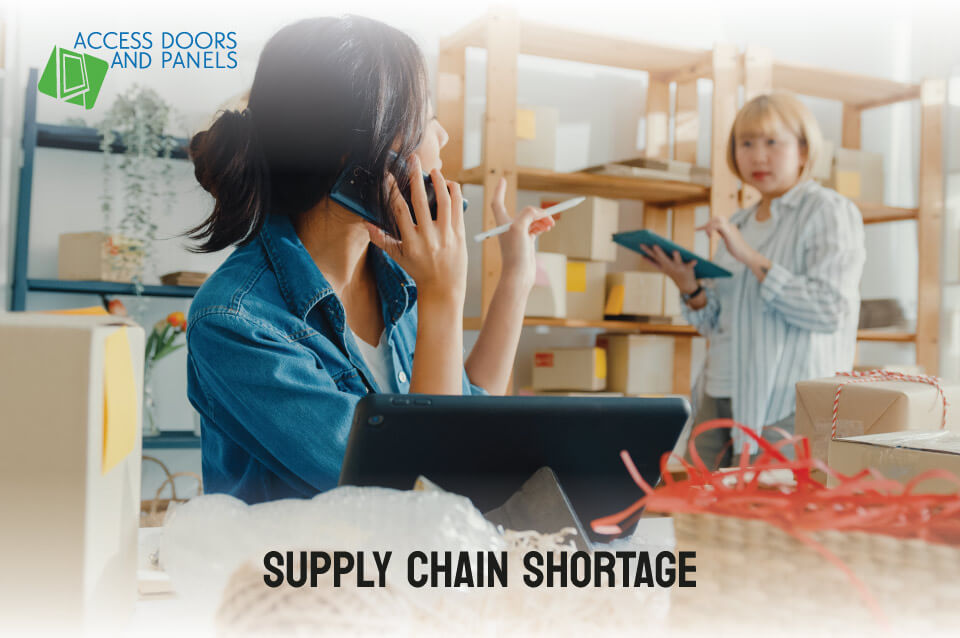 The construction industry hit a major roadblock when the government imposed multiple restrictions. These restrictions suggested that people should work at home. Although this did not apply to the construction and manufacturing industries, merchants had to pause their operations, resulting in an ongoing supply shortage.
Thankfully, despite the massive supply shortage, the industry is slowly getting back on its feet, as Deloitte's 2022 Engineering and Construction Industry Outlook report reported. "Potential stumbling blocks for the engineering and construction industries include supply chain disruption and sourcing challenges as the pandemic exposed a weakness in the current system," the Deloitte report stated.
Pent-up demand for critical materials as global construction activity resumed was one of the reasons cited for the disruption, along with the movement of materials due to increased congestion at major ports. In addition, BDC vice president Pierre Cleroux said supply chain problems would persist in Canada throughout 2022.
Choose a Reliable Supplier and Stock up on Access Doors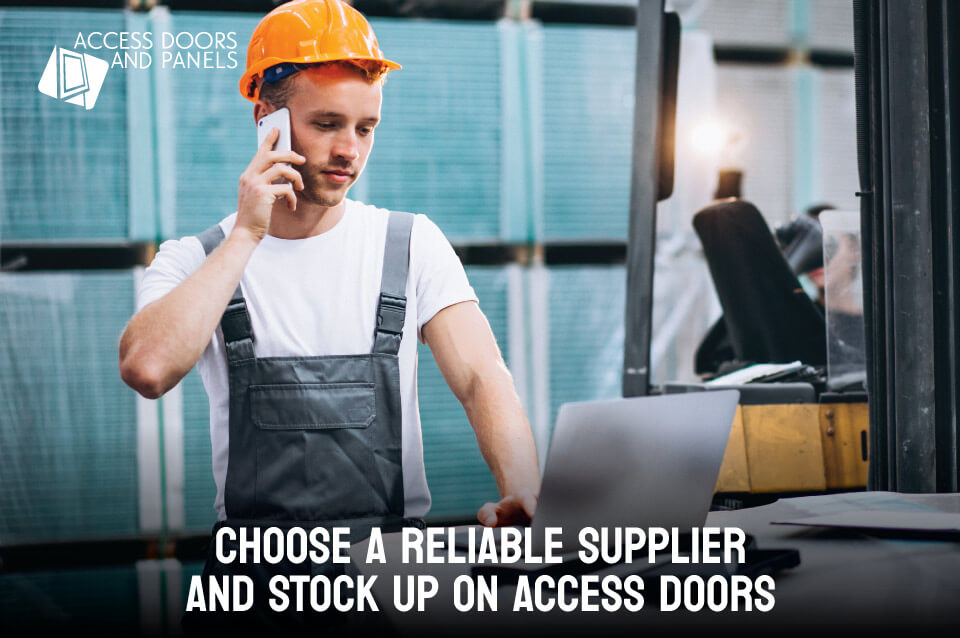 If the recent scarcity in raw materials and supplies is delaying your construction project, engaging with a reliable supplier like Access Doors and Panels is an ideal way to address the shortage. With over 17 years in the industry and over 70,000 customers served, you can trust us to supply your access door needs! Shop from our in-stock bestsellers and consider bulk ordering as discounts may apply!
Stock Up Today!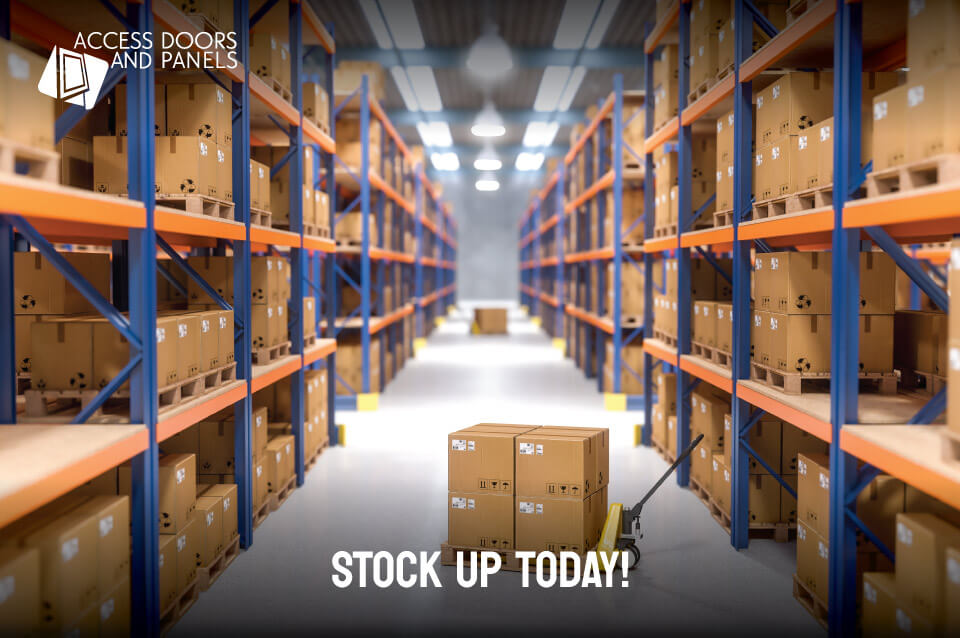 For Fire-Rated Doors, choose our Insulated model - PFI
If you need Skylights, check out our Electric Vented model - DEF
Looking for Louvered, discover UFLV
Want something Multipurpose? Stock up on AHD suitable for all non-rated surfaces!
Installing a convenient and secure entry point for hidden components behind walls and ceilings is a necessary feature in your commercial building. Access doors make routine maintenance, inspections, and repairs much more manageable. Regularly checking the various systems in your establishment can significantly prolong their safety, efficiency, and functionality.
Trust Access Doors and Panels as your reliable source of access doors, skylights, roof hatches, and floor panels. We have a vast selection, turn quotes around in 30 minutes, and deliver fast, direct to your job site!
Call to speak with one of our knowledgeable product experts. We can answer all your questions, help you choose the best options, and customize a solution for any commercial construction project, small or massive!