Access Door and Panels on 17th May 2022
We care about our customers! At Access Doors and Panels, we aim to ensure you are completely satisfied with our innovative products and high-quality service. That includes the process of placing your order.
Now, we have made reordering much easier! We track your orders from your first transaction so that you can quickly find items when you wish to reorder your favorites!
Here are the five simple steps to reorder:
STEP 1: Sign-In to Your Account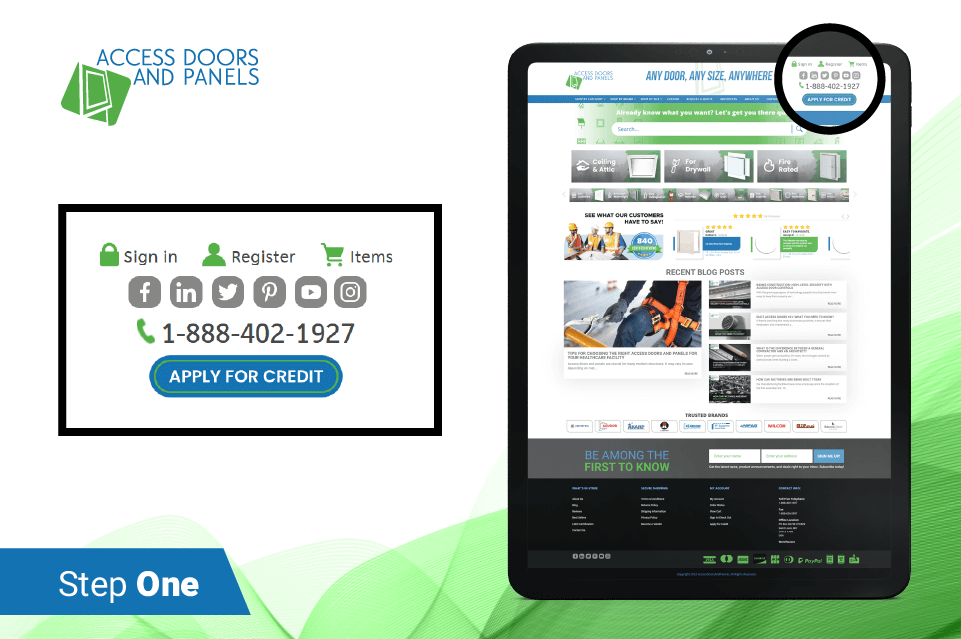 Go to Access Doors and Panels' home page and select "Sign-in" on the upper right corner of the page. Log in with your email and password.
STEP 2: Check Your Order Status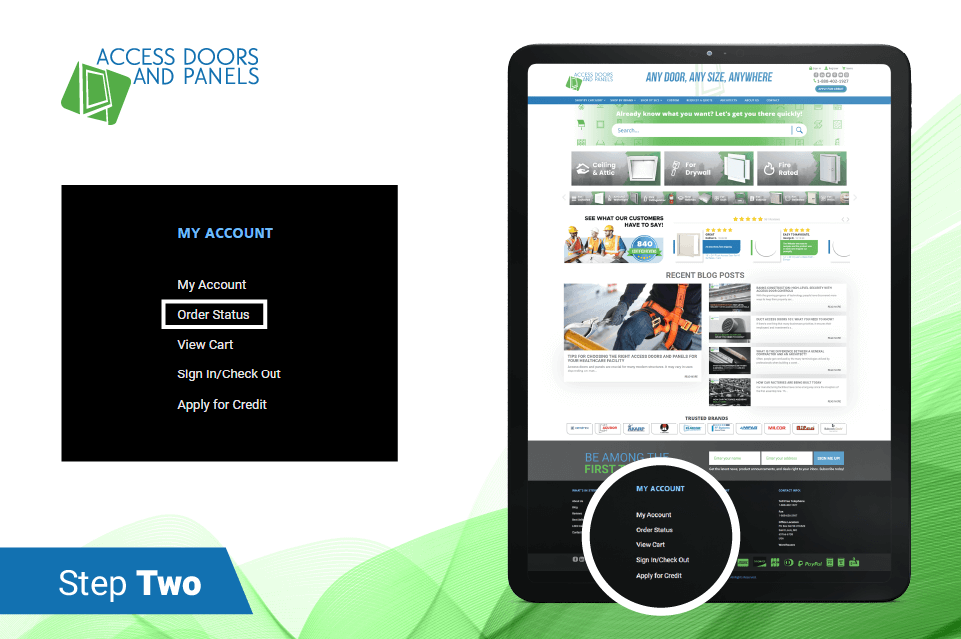 After you log in, the page will direct you to your "Cart" (if you have an item in your cart); otherwise, you will see the 'Orders' page.
STEP 3: Review Your Previous Orders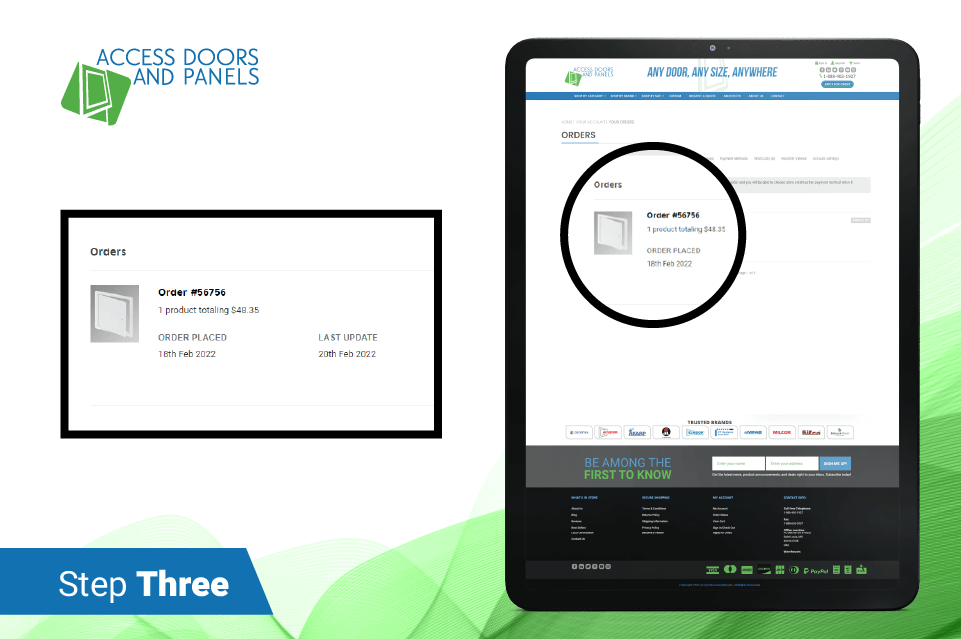 The "Orders" page will show your previous purchase/s. Click the "Order Number" of the item you wish to repurchase if you want to reorder.
STEP 4: Select Products for Reorder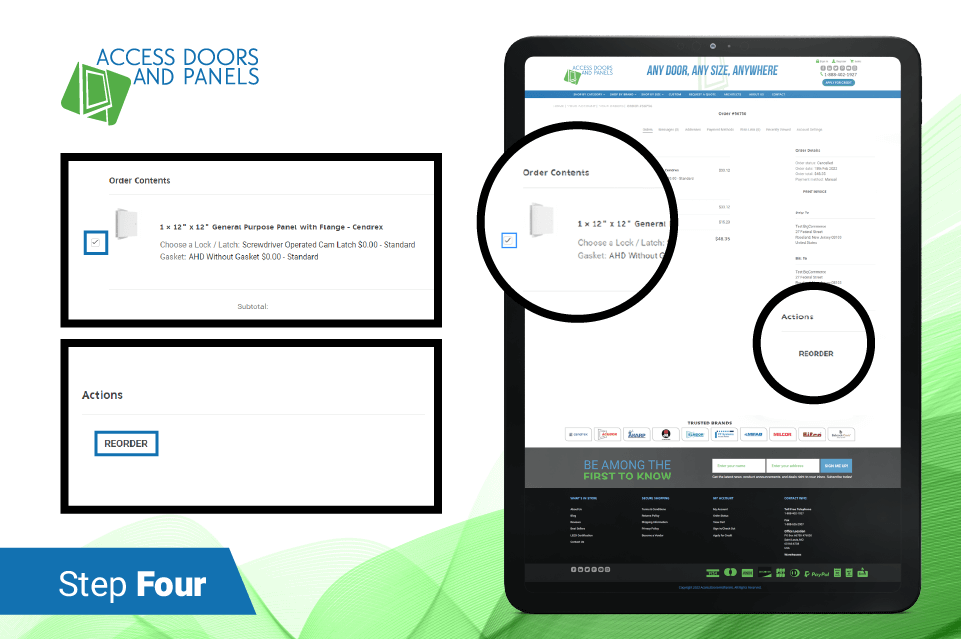 The product you want to purchase will appear on the "Order Number." Click the checkbox on the left corner of the product. To proceed with the transaction, click the "Reorder" button on the lower right corner of the page.
STEP 5: Check Out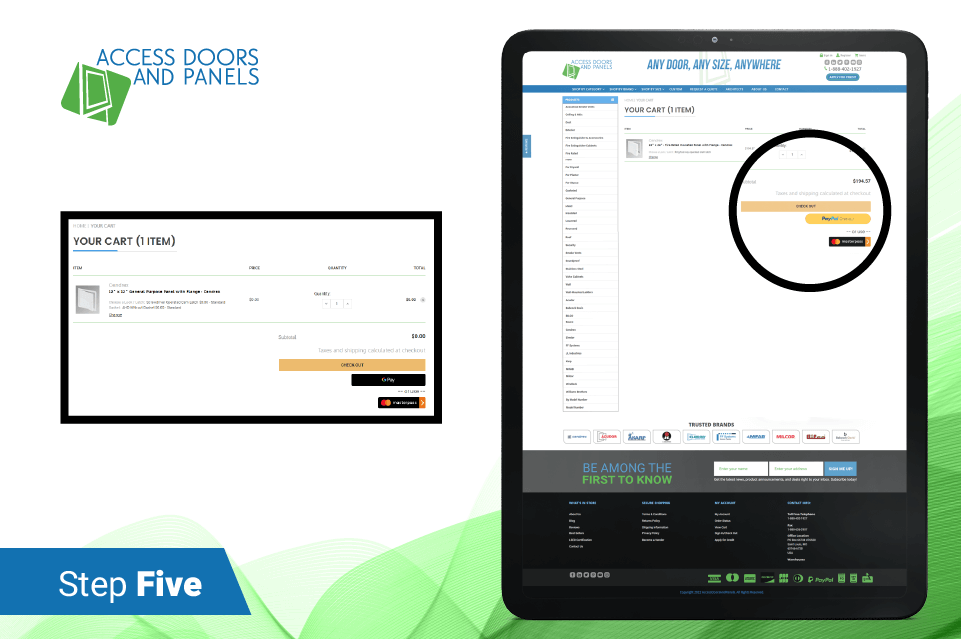 This page will show your "Cart," where you can edit the quantity or remove items. Once you have finalized everything, click "Check Out" to complete your reorder.
We Make it Easy for You!
Access Doors and Panels cares about your order satisfaction. If you have questions, please feel free to use our live chat or call us at (800) 609-2917 for assistance. If you want to reorder in bulk, ask us about options for discounts or apply for credit!